General Counsel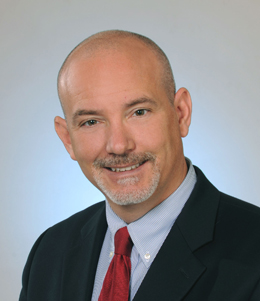 Download High Quality Photo of Grant Lacerte
The General Counsel serves as KUA's in-house counsel restricting his practice to KUA matters. The General Counsel advises KUA concerning legal rights and obligations, with reference to relevant statutes and precedent and keeps abreast of and advises on current developments in related aspects of the law which affect areas of concern to KUA. The General Counsel evaluates facts, circumstances and relevant law to determine the advisability of defending or prosecuting lawsuits.
Specific general counsel duties include: review and drafting of contracts, review of tariffs, managing all legal services and litigation, including legal issues involved in construction, operation and management of generation, transmission and distribution facilities, customer service and facility oversight, personnel decisions, and purchasing. The General Counsel also advises the Board of Directors and KUA staff on compliance with open meetings and public records act requirements and KUA's enabling charter and resolutions.
The General Counsel oversees KUA's legislative and regulatory activities at the local, state and national levels and coordinates the activity and involvement of outside counsel in various specialties of law (e.g. labor, bond underwriting, eminent domain, personal injury and property damage claims, etc.) The General Counsel interfaces with and coordinates legal and regulatory activities with attorneys and lobbyists of KUA state and national associations and agencies.
CAREER HIGHLIGHTS
Grant Lacerte joined KUA in 2002 and brought more than 20 years of experience in public utility, regulatory and legislative practice to the utility. He previously served as an Attorney Advisor for the Federal Energy Regulatory Commission in Washington, D.C., and he was heavily involved in New Mexico's consideration of electric utility and telecommunication deregulation in the mid to late 1990s
Prior to joining KUA, Lacerte served as Vice President and General Counsel of Certa Data Corporation in Winter Haven, Fla., and before that, he served as Commissioner on the New Mexico Gaming Control Board as an appointee of Governor Gary Johnson. He also spent two years as the Executive Director and Assistant General Counsel for the New Mexico Industrial Energy Consumers.
Lacerte possesses a bachelor's degree in history from Columbia University in New York, N.Y., and a juris doctor degree from the Marshall-Wythe School of Law at the College of William and Mary in Williamsburg, Va.