Vice President of Information Technology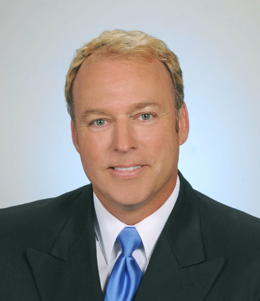 Download High Quality Photo of Jeffery S. Gray
The Information Technology Department is responsible for the operation and maintenance of all network systems, computer hardware, software, telecom systems, information and data security for the utility. The department maintains and develops advanced applications, provides analysis of proposed software, and conducts ongoing computer training for employees.
The Application Development Division supports the core billing, accounting and financial systems for the utility. They maintain the software packages used throughout the company manage the production of bill printing and develop e-commerce solutions for customers and corporate use. They also provide limited programming and reporting services to affiliate agencies within the city of Kissimmee and Toho Water Authority.
The Operations Division is responsible for the network enterprise, PCs, laptops, servers, database architecture and end user support. This work center manages primary and backup systems to support KUA's business operations and disaster recovery capabilities.
The Information Security Division administers storage of corporate records and critical data systems. This division is tasked with retention of existing records, digital media archiving, video surveillance, asset inventory, data and physical security administration.
The Administrative Division oversees all accounting, personnel actions, documentation for department activities, and conducts in house training. They also provide administrative support to each of the five IT divisions and coordinate department functions.
The Data/Telecom Division maintains the telephone systems, core routing and switching, websites and Internet connectivity for KUA. This division also manages KUA.net's partnership with Century Link a provider of DSL, Home Telephone and Satellite TV services.
CAREER HIGHLIGHTS
Jef Gray joined the utility in December 2000 with over 30 years of IT experience, beginning in the US Air Force as a communications program manager. He served on active duty for over 11 years and followed on with the Air National Guard in South Carolina. Jef followed a corporate career in information technology after leaving active duty. He has since managed and directed corporate communications systems in private industry and public power.
Gray holds two Associate of Science degrees from the Community College of the Air Force, and a Bachelor of Science in Liberal Arts from the University of the State of New York, Regents College.