Vice President of Power Supply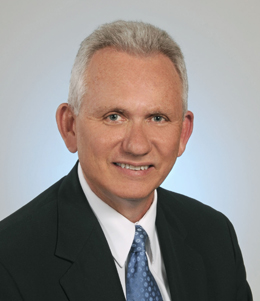 Download High Quality Photo
CAREER HIGHLIGHTS
The Power Supply department is responsible for planning and providing an adequate supply of electricity to the KUA customers for today and the future. This need is met through membership in the All Requirements Project (ARP) of the Florida Municipal Power Agency (FMPA). Through board and committee membership KUA directs fuel procurement, power marketing, power plant construction and joint energy ventures. Together KUA and FMPA strive to find the most economical supply of electrical power while protecting and preserving the environment.
The Power Production division constructs, operates, and maintains power plants for FMPA to provide electricity for Kissimmee and thirteen other cities throughout Florida.
The Power Supply department performs bulk system planning for KUA's expansion through involvement and oversight of the Florida Municipal Power Agency planning staff. Planning includes forecasting the growth of the system and determining how to most economically meet customer needs through either building new power plants or arranging to buy power from other utilities.
This department also provides representation to the Florida Reliability Coordinating Council (FRCC) for the purpose of performing impact studies to help maintain the reliability of the Florida transmission grid.
Larry W. Mattern was promoted to Vice President of Power Supply on April 1, 2007, having previously served as the utility's manager of production.
Mattern has more than 25 years of experience in power plant construction and operation, generation planning, environmental compliance, contract negotiations, budget planning and personnel management.
Mattern has successfully served KUA in a series of positions since 1991, beginning as an apprentice electrician and later as a power plant maintenance/operations supervisor.
As vice president, Mattern manages the utility's generation and transmission planning and provides oversight for power plant operation, construction of new facilities, energy contract negotiations and fuel supply evaluations.
Mattern holds a Bachelor of Science degree in business management from Nova Southeastern University in Ft. Lauderdale, Fla. In addition, he is certified in basic and advanced power plant systems.
Mattern is a graduate of Leadership Osceola County and board member for the Four Corners Council of the Kissimmee/Osceola County Chamber of Commerce.