Vice President of Customer Service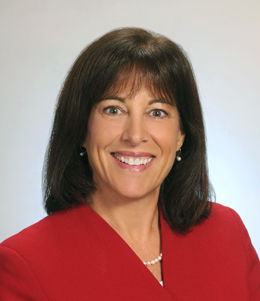 Download High Quality Photo of Susan C. Postans
KUA's Customer Service Department accepts and processes requests for new services or termination of services along with customer inquiries and concerns. The department also has responsibility for the meter technicians, reading meters, preparing customer billings, collections, energy conservation and revenue protection.
CAREER HIGHLIGHTS
Susan C. Postans was appointed Vice President of Customer Service in March 2008. She brought with her more than 26 years of electric utility customer service experience, including 18 years at Progress Energy Florida, formerly Florida Power Corporation.
Susan oversees all customer service operations including metering, field services, meter reading, revenue protection, mail, face to face customer care, call center, energy conservation, billing, credit and collections.
Susan earned her Masters of Business Administration degree from the University of Florida and a Bachelor of Science degree in education from the University of Michigan. In addition, she is a Certified Public Manager.
Susan began her career as a teacher in Orlando and has held previous positions as store leader for The Home Depot and Vice President of Operations for a Tampa-based financial consulting firm.
A graduate of Leadership Osceola, Susan is former chairman of the board of the Boys & Girls Club of Osceola County.