Vice President of Human Resources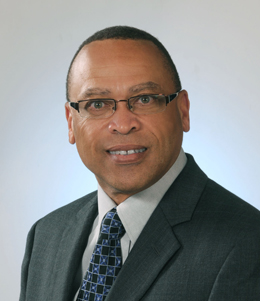 Download High Quality Photo of Wilbur Hill
The Human Resources department is responsible for the human resources/personnel administration of KUA. This includes recruiting, staffing, risk management, safety and communications. The department manages pension and healthcare programs and unemployment compensation. The department is also responsible for all the utility's insurance claims.
CAREER HIGHLIGHTS
Wilbur Hill came to KUA in 2002 from the City of Clarksville, Tenn., where he served as Human Resources Director since 1996. In joining KUA, he brings more than 23 years of experience in both human resources and organizational development from his positions in the United States Air Force, Northrop Grumman Corporation and municipal government.
He earned his doctorate degree in counseling from Trinity Theological Seminary in Newburgh, Indiana. He also holds a master's degree in human resources management and development from Chapman University in Orange, Calif., and a bachelor's degree in biology from Mississippi Valley State University in Itta Bena, Miss. In addition, he is certified as a Human Resources Professional by the International Public Management Association
As the utility's chief human resources officer, Hill is working to enhance all aspects of the HR operation, including employment, benefits administration, compensation, training and development, workplace safety and employee relations.
1977 – Member of Alpha Phi Alpha Fraternity.
1979 – Commissioned into the U. S. Air Force as a second lieutenant through AFROTC, Mississippi Valley State University, Itta Bena, MS. Served 8 years active duty and 3 years reserve duty rising to the rank of Major. Air Force work experience included Squadron Commander, Section Commander, Administrative and Executive Support Officer, and Chief of Testing, Central United States Military Entrance Testing Command.
1979 – Bachelor of Science in Biology from Mississippi Valley State University, Itta Bena, MS.
1986 – Masters of Science in Human Resource Management and Development from Chapman University, Orange CA.
1987 – Served 3 years as Contractor Security Representative and 5 years as an Employee Relations Specialist, Northrop Grumman Corporation, B-2 Bomber Division, Pico Rivera, CA.
1996 – Employed for 6 years as Human Resources Director, City of Clarksville, TN. 1996 – Published author, selected work, National Poet Society.
1997 – Published author of "Searching For Peace and Excellence."
2001 – Certified as an International Public Management Association Certified Professional.
2001 – Appointed to the Tennessee Board of Directors for International Personnel Management Association.
2005 – Doctorate (D.R.S.) in counseling from Trinity Theological Seminary, Newburgh, IN