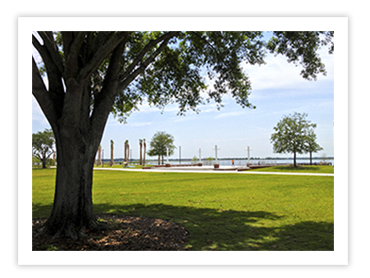 Osceola County A Rich History,
A Rising Future
Created in 1887, Osceola County is a 1,350 square mile area comprised of 24 cities, two of which, Kissimmee and St. Cloud, are incorporated. Because of its close proximity to area attractions, shopping, and major highways, Osceola serves as a transportation crossroad and hub for those traveling to the Greater Orlando Area.
The county places education high on its priority list. With a population of over 181,000, 48,000 of those are students. The county has 17 elementary schools, six middle schools, seven high schools, three multi-level schools, nine charter schools, and several higher education institutions, adult schools, and alternative learning programs existing within it boundaries.
The county's average January temperature is 61.3 degrees F, and the average August temperature is 82.1 degrees F. The average annual rainfall is 50.06 inches.
If you're looking for a little entertainment, Osceola County is certainly not lacking. The Silver Spurs Rodeo in February, the Bluegrass Festival in March, Symphony in the Park in May, and the Osceola County Art Festival in November are just a few of the exciting events happening throughout the year. In addition to being close to Disney and Universal, Osceola County also offers some of its own attractions: Alligatorland Safari Zoo, Flying Tigers Warbird Restoration Air Museum, Medieval Times Dinner and Tournament, Water Mania, and Reptile World Serpentarium.
---
Related Pages:
Save time! Try KUA's Online Service Forms
Relocating to Kissimmee? Important Relocation Information