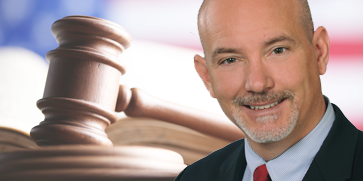 KISSIMMEE, Fla., July 28, 2016 – Kissimmee Utility Authority vice president and general counsel Arthur J. (Grant) Lacerte, Jr. has earned board certification in City, County and Local Government Law from The Florida Bar, effective August 1.
Lacerte is one of only 246 attorneys board certified in city, county and local government law in Florida.
Board certification is the highest level of evaluation by The Florida Bar of competency and experience within an area of law. It recognizes an attorney's special knowledge, skills and proficiency in the attorney's field of law and the attorney's character, ethics and professionalism in the practice of law.
Certification requires 60 hours of continuing legal education, a satisfactory peer review from other lawyers and judges to assess competency in the specialty field and a written examination.
Board certification is valid for five years. During that time, attorneys must continue to practice law and attend Florida Bar-approved continuing legal education courses. Recertification requirements are similar to those for initial certification.
Only five percent or 4,958 of Florida's nearly 103,010 lawyers have earned board certification.
Lacerte holds a bachelor's degree in history from Columbia University in New York, New York, and a juris doctor degree from the Marshall-Wythe School of Law at the College of William and Mary in Williamsburg, Virginia.
Founded in 1901, KUA (www.kua.com) is Florida's sixth largest community-owned utility powering 70,000 customers in Osceola County, Fla.