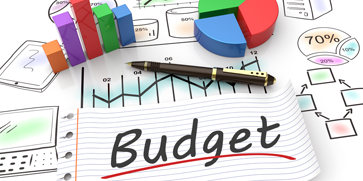 KISSIMMEE, Fla., July 14, 2016 – The Kissimmee Utility Authority board of directors on Wednesday approved a $225.9 million operating and capital budget for fiscal year 2017. The vote came after a workshop and public hearing on the budget.
The approved budget is a 0.1 percent increase over the 2016 budget and marks the utility's 12th consecutive year without a base rate increase. The utility's last base rate increase was July 2005.
The budget authorizes 292 full-time equivalent positions, with no staffing increases. The budget also reflects a three percent market level adjustment for employees.
With the objective of keeping KUA strategically positioned, budgetary projections have all long-term debt paid off by fiscal year 2018.
Other highlights of the FY 2017 budget include
$123.5 million for fuel and purchased power
$18.4 million for capital expenditures, the majority of which is related to growth and improvement of the utility's transmission and distribution system
$27.4 million for transfers to the City of Kissimmee and Osceola County for electric sales and taxes
Total employee base of 292 with an associated payroll of $35 million
Expected customer growth of 1.9 percent
Forecasted energy sales increase of 1.7 percent
The new budget takes effect October 1, 2016.
Founded in 1901, KUA (www.kua.com) is Florida's sixth largest community-owned utility powering 70,000 customers in Osceola County, Fla.