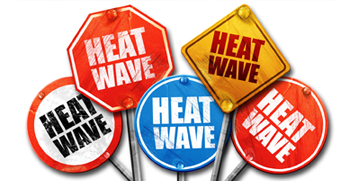 KISSIMMEE, Fla., July 6, 2016 – For the second consecutive day, customers of Kissimmee Utility Authority set a new system peak demand record for electricity use.
KUA recorded an instantaneous system peak of 374.1 megawatts (MW) at 4:36 p.m. today, shattering the previous mark of 366.9 MW set on Tuesday.
The new system peak marks the highest demand for electricity in the utility's 115-year history.
KUA offers the following energy-saving tips that require little or no expense and can help to reduce summertime energy costs:
* Set the thermostat on the highest comfortable setting (KUA recommends 78-80 degrees). Raising the temperature just two degrees can reduce cooling costs by as much as five percent.
* Change or clean air conditioner filters monthly. Dirty filters can increase operating costs by 20 percent.
* Use ceiling and portable fans to keep air moving.
* Close blinds, drapes and shades during the hottest part of the day. This keeps the sun's rays from heating a house.
Founded in 1901, KUA (www.kua.com) is Florida's sixth largest community-owned utility powering 70,000 customers in Osceola County, Fla.