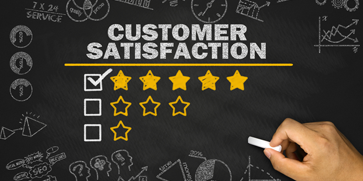 KISSIMMEE, Fla., July 18, 2016 – Honesty in conducting its business affairs and timely answering of phone calls combined with convenient payment options and bills that are easy to understand helped maintain a high level of customer satisfaction at Kissimmee Utility Authority in 2016, according to results of a customer survey released today by the utility.
The annual survey, conducted by telephone by Deerfield Beach, Fla.-based research firm PMG Associates, Inc, measured customer satisfaction by examining six key factors: customer service, corporate leadership, communications, billing and payment, reliability, and price.
Responses were measured on a scale of 1-10, with 10 being the highest.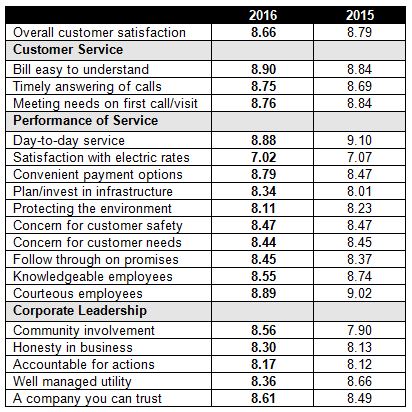 Overall satisfaction with performance of service remained the same in 2016.
Satisfaction with electricity rates was 7.02, the second highest score recorded since 2007. KUA has operated 11 consecutive years without a base rate increase.
Corporate leadership scores increased by 1.7 percent. Survey respondents expressed trust in KUA as an organization, seeing it as a well-run utility that is accountable for its actions.
The survey also revealed an increase in electronic bill and automatic bank drafting participation.
"KUA employees strive to provide excellent service to our customers day in and day out," said KUA president and general manager Jim Welsh. "We have been focused on continually improving our customer service to ensure that we are meeting our customers' needs."
About PMG Associates, Inc.
A Minority Business Enterprise, PMG Associates, Inc. provides economic, management and marketing services to a variety of public and private clients. Founded in 1984, the firm serves clients throughout the United States, the Caribbean and Mexico.
Founded in 1901, KUA (www.kua.com) is Florida's sixth largest community-owned utility powering 70,000 customers in Osceola County, Fla.