The Kissimmee Utility Authority's board of directors sets policy direction for the utility. Specifically, the board approves the annual budget, sets rates and approves major purchases.
The board also selects a general manager who is responsible for day-to-day operations of the utility. The board holds regular business meetings on the first Wednesday of each month at 3:30 pm. Workshop meetings, generally devoted to a single subject, are held on an as-needed basis. In addition, board members represent the utility in various local, regional and national organizations.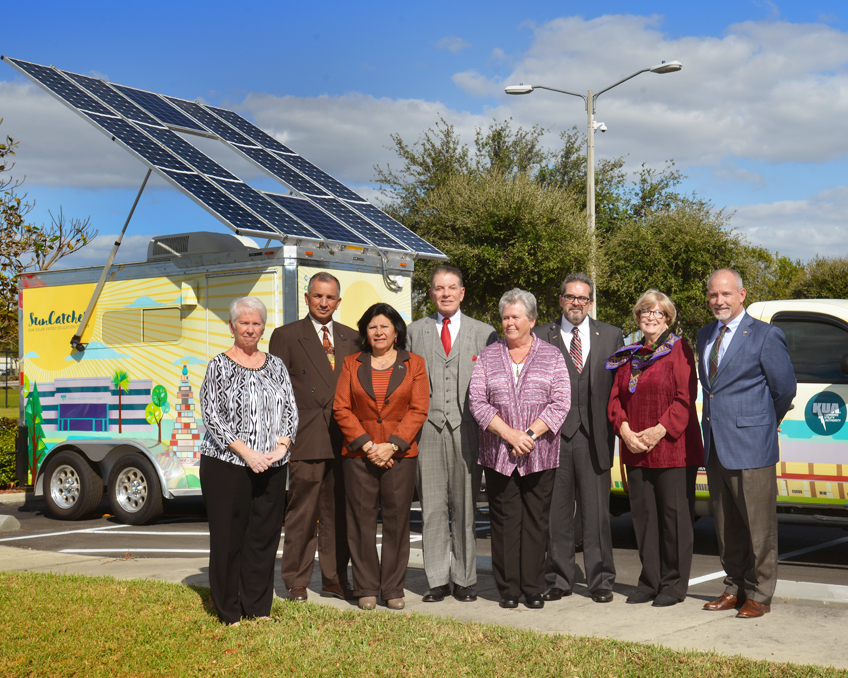 (left to right) Rae Hemphill, director; Manny Ortega, assistant secretary; Ethel Urbina, secretary; Jim Welsh, retired president and general manager; Kathleen Thacker, vice chairman; Jose Alvarez, mayor of Kissimmee; Jeanne Van Meter, chairman; Grant Lacerte, vice president and general counsel.
---
Board Member Biographical Information