To receive updates from KUA on power restoration following a hurricane or major storm: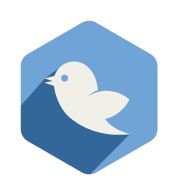 Follow us on Twitter at www.twitter.com/kuadirect.
To subscribe, simply follow us on Twitter by clicking "Sign Up" at  (www.twitter.com/kuadirect). Think of a username, fill in a password, provide a valid email address and create an account. Once completed, account holders will automatically be following the outage alerts. Participants can unsubscribe from the service at any time.