It's Easy to Own an Electric Vehicle!
Driving electric is easy. What's not to enjoy? No more oil changes. No more worrying about rising gas prices. Ride smoothly in silence while saving money.
How many more reasons do you need? Help save the environment and experience the thrill of clean living when you drive an electric vehicle.
Map of KUA Electric Vehicle Chargers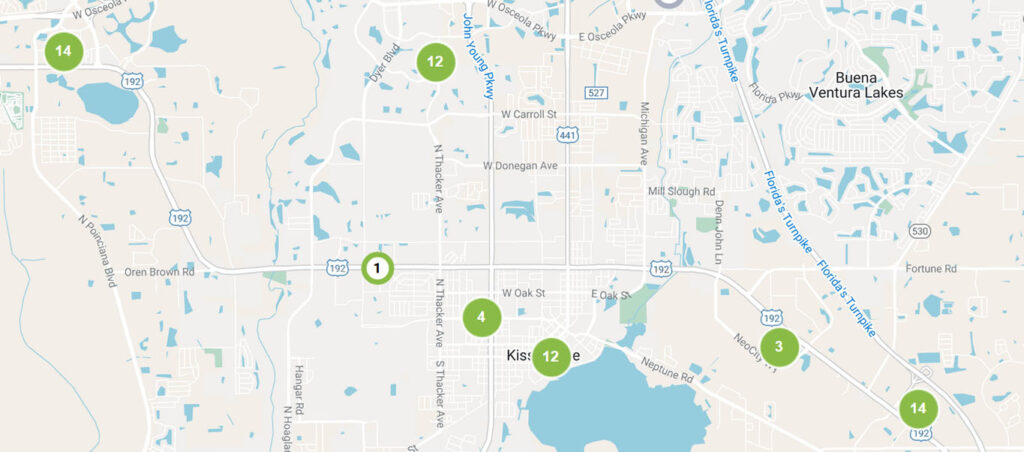 Types of EVs
There are two types of light-duty EVs: All-Electric and Plug-in Hybrid.
All-Electric Vehicles:
Run on electricity only
Plug into a standard wall outlet or charging station
Zero tail pipe emissions
Plug-in Hybrid Electric Vehicles:
Run on an electric battery and gasoline once the battery is depleted
Plug into a standard wall outlet or charging station
Lower tail pipe emissions than conventional gas-only vehicles
EV Incentives
Types of EV Chargers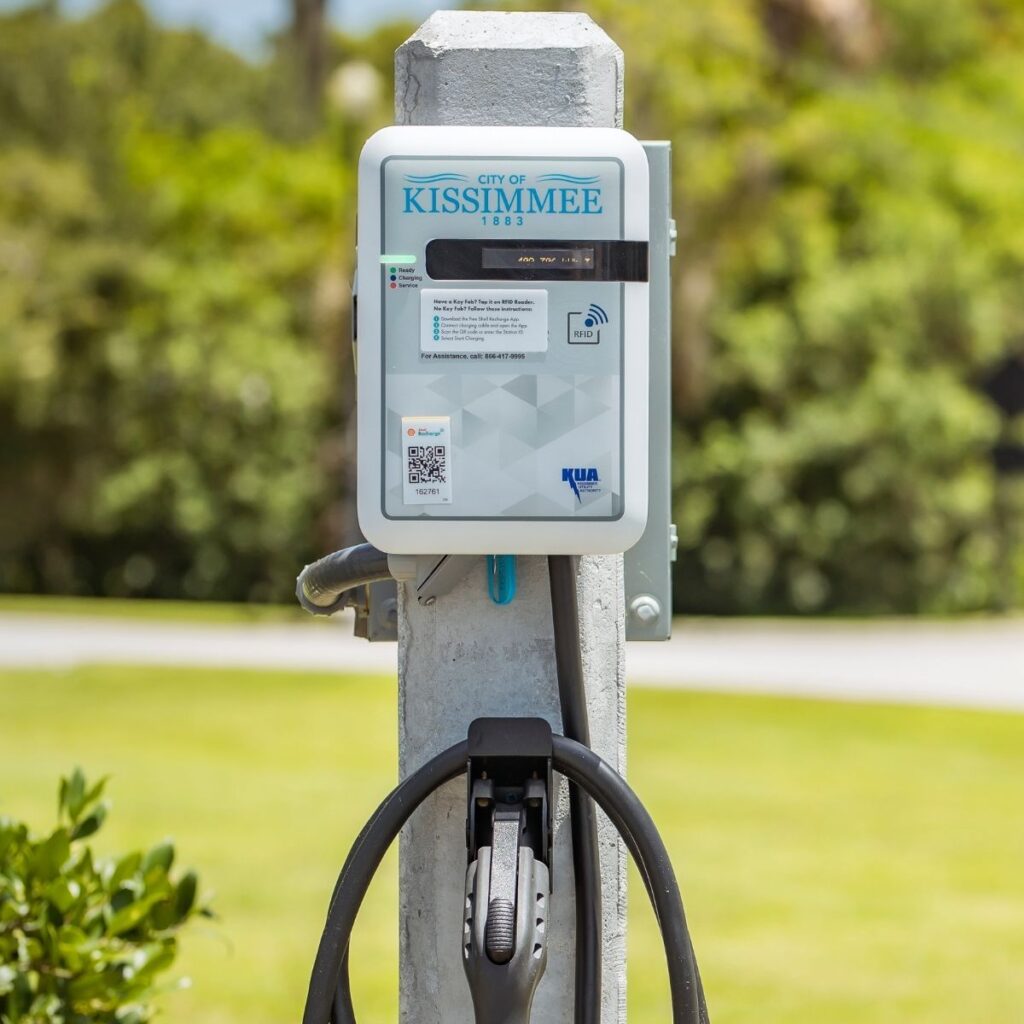 Level 2 Chargers
Charges 20-60 miles per hour or better, depending on the kW size of the unit.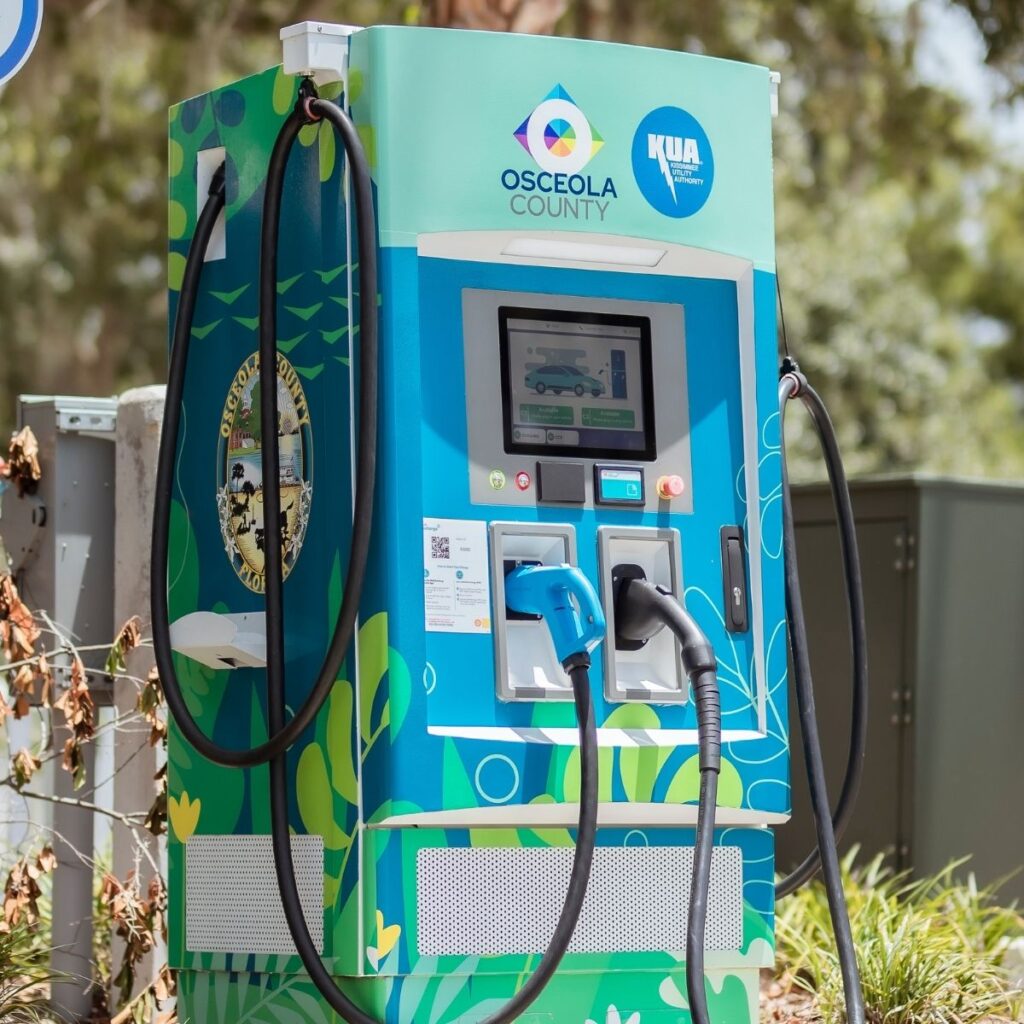 Level 3 Chargers
Charges 80-125 miles per 45 minutes or better, depending on the kW size of the DCFC unit.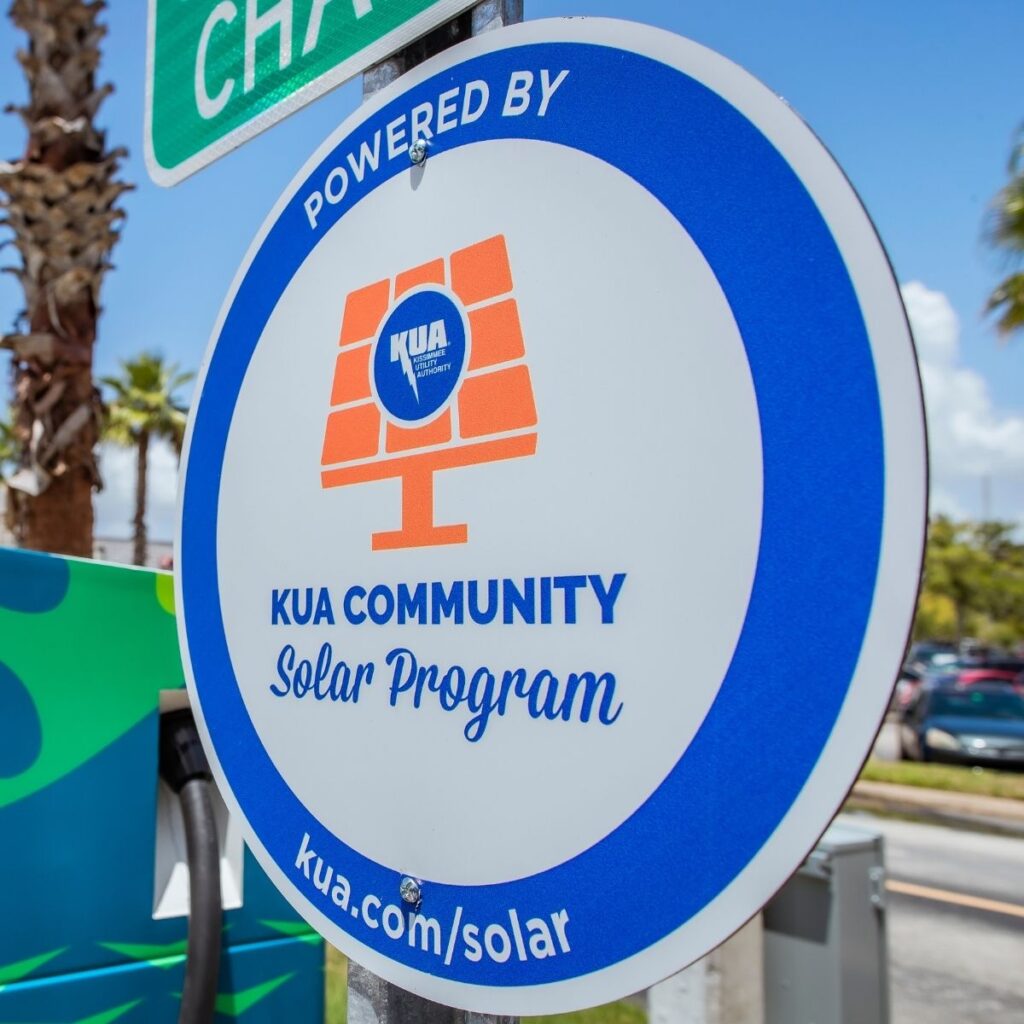 Community Solar
All of KUA's EV chargers are powered by our Community Solar Program.
Charging plugs/adaptors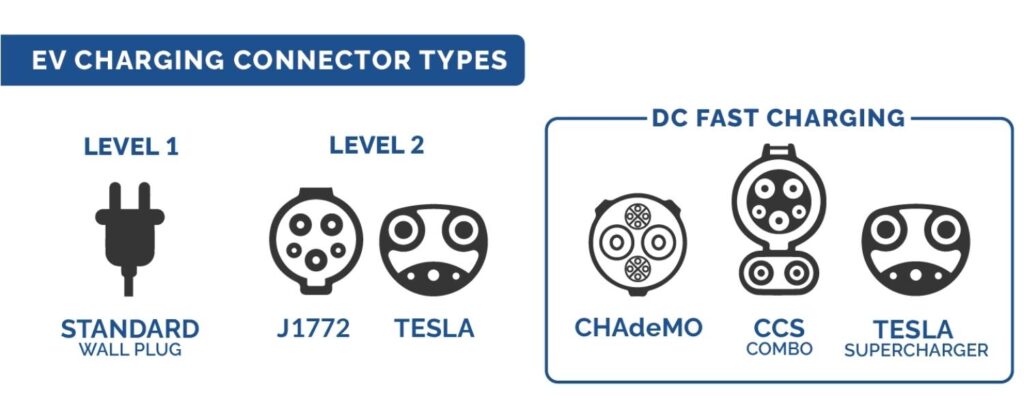 Over 80% of EV, charging currently happens at home. There is a reason – it's so convenient. There's nothing more convenient than home charging. With EVs, you can charge in your sleep. Literally. You can choose to plug your EV into a standard 120-volt wall outlet or have a Level 2 charger installed.

With about 55+ public charging stations in the area plus more on the way, you can grab a charge whenever, wherever. In fact, KUA has installed public DC Fast Chargers and many more public Level-2 chargers around Kissimmee, supporting our local business and community park locations.
All KUA public maintained chargers have a fixed rate cost per kWh, plus an access fee, pay-as-you-use.  
KUA EV Public Charging Sites
KUA EV charging stations are supported by Shell-Recharge EV network. Their user-friendly mobile app offers features that allow you to locate the nearest charger, size of charger kW, price per kWh, check your charging status, easily make payments and stay up to date on your account. Find your nearest EV charging station here.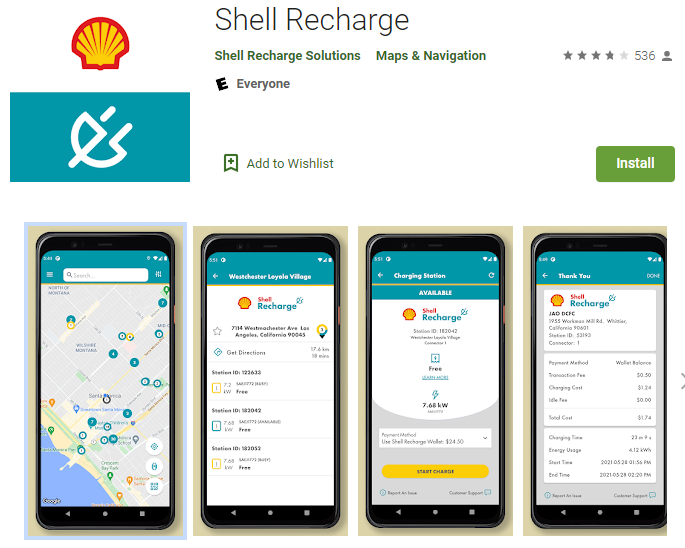 EV Frequently Asked Questions
As popularity and interest in electric vehicles (EVs) increases, we're here with information to help make buying and owning an EV even easier.
Kissimmee Utility Authority is not affiliated with the manufacturers or vendors, does not expressly or implicitly warrant the performance of the products, and is not liable for any damage caused by these products or for any damage caused by the malfunction of these products. Any non-KUA logo or trademark is owned by its respective manufacturer or its assignee.