Report a Power Outage Quickly
Tap (on mobile devices) or scan the code below to report an Outage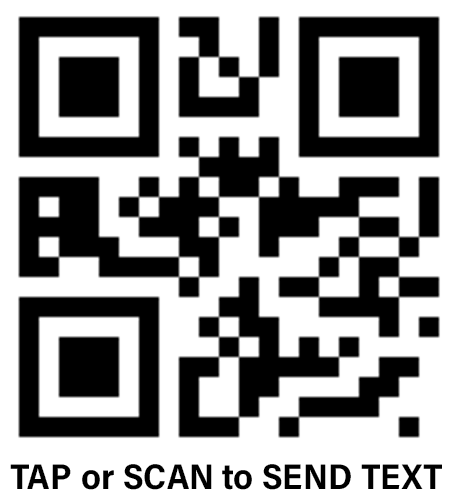 The fastest way to report a power outage to KUA is by text message. Text "Out" to (877) 582-7700 and follow the prompts to have your outage recorded. You will receive a confirmation of your message, a link to the outage map and updates when the issue has been resolved. Note: Your mobile phone number must be associated with your KUA account for the texting process to work. Please contact KUA at 407-933-7777 or via Live Chat to add or modify your account information.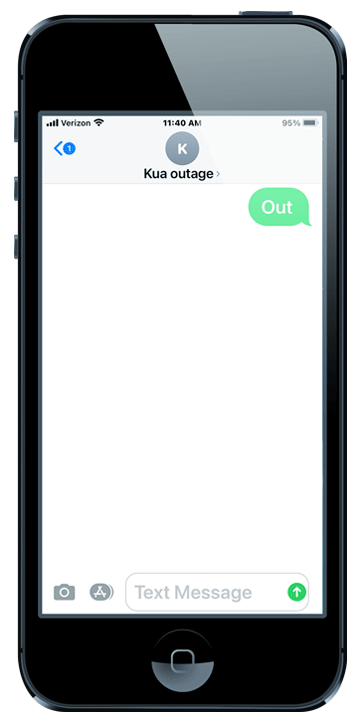 ---
Sign Up for the Text Outage Service : Click to Expand
  Other Outage Reporting Tools Via KUA's eBill Application: eBill.KUA.com Once logged in, all your accounts are listed, and you can report a single or multiple outages with the click of a button. The information is immediately sent directly to KUA's storm center, where it will be processed for restoration.
Outage reporting via our "App" takes seconds and offers a much more convenient method for customers who are concerned about conserving the battery on their mobile devices. It also removes the traditional frustrations of waiting on hold, and competing to get through during high call volume.
The animation below demonstrates where the outage reporting feature is located on eBill.KUA.com
If are not already using KUA's ebill, you can register quickly at the login screen. Once registered, you can link account information by entering  your account number, located at the top of your KUA bill.  
Other Options for Reporting a Power Outage
· Live Chat
Report a Power Outage using Live Chat. Click the Live Chat option from the Menu on KUA.com. This feature is staffed 24 hours per day during major storms, otherwise it is available during normal business hours.
· By Phone
Report a Power Outage by Phone, Dial 407-933-9898, Select Option 1. This service is available 24 hours per day.  
To receive updates from KUA on power restoration following a hurricane or major storm: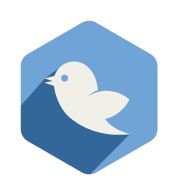 Follow us on Facebook at www.facebook.com/mykua
Follow us on Twitter at www.twitter.com/kuadirect.
To subscribe, simply follow us on Twitter by clicking "Sign Up" at  (www.twitter.com/kuadirect). Think of a username, fill in a password, provide a valid email address and create an account. Once completed, account holders will automatically be following the outage alerts. Participants can unsubscribe from the service at any time.