To request a transfer or termination of service you can log into your customer portal at mykua.com. If this is your first time accessing the portal, you will need to click 'Create an Account' to get set up access. We are also available to assist through the CHAT function or via email at customerservice@kua.com. You may also call us at (407)933-9800, or visit our lobby.
See the screenshots below for guidance.  Click here to get started.

Step One: Create an account or log in.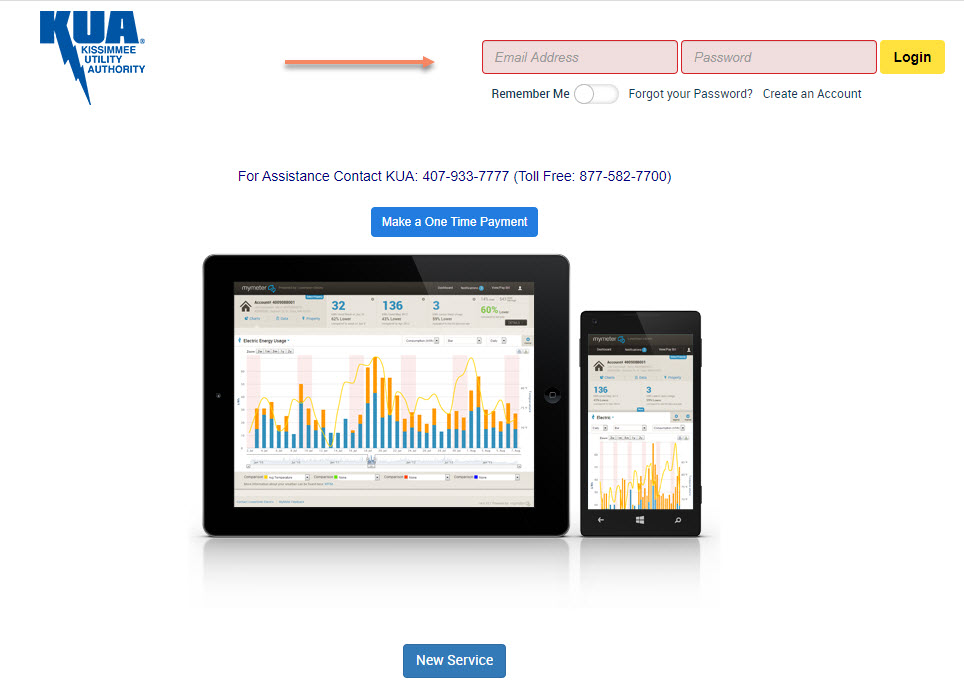 Step Two: Once you are logged into the Portal, click on the User icon and you will see a menu option to Start Stop Transfer Service (As shown below).

Step Three: From this menu, you will be able to start, transfer and stop service.