Vice President of Human Resources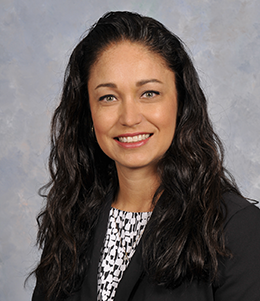 Download High Quality Photo of Cindy Herrera
The Human Resources department is responsible for the human resources/personnel administration of KUA. This includes employment, compensation, benefits, employee relations, risk management, employee training/development and safety. The department also manages pension and healthcare programs and unemployment compensation, as well as insurance claims.
CAREER HIGHLIGHTS
Cindy Herrera was appointed vice president of human resources on December 2, 2019.
Herrera previously served as the utility's assistant vice president of human resources since 2007, and has more than 19 years of human resources experience.
Herrera is a Certified Public Manager and holds a Master of Human Resource Management degree from Walden University and a Bachelor of Science in Technology degree in Industrial Supervision Training/Human Resources from the University of Houston. She is a Senior Certified Professional with the Society for Human Resources Management, and a graduate of the Leadership Osceola County program.