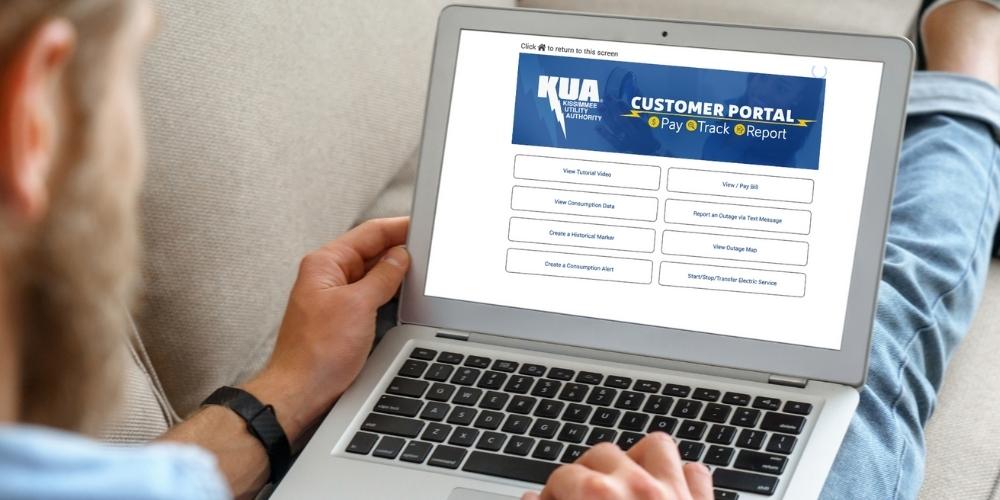 Kissimmee Utility Authority launched its new customer portal, my.kua.com, allowing customers to manage their KUA services through a comprehensive set of tools in a user-friendly dashboard.
The new portal gives customers the ability to view and pay bills, which was previously done through eBill, along with enhancements such as the ability to start, stop and transfer service, make and view payment arrangements and go paperless.
Additionally, the portal enables customers to take complete control of their energy use through tools to help them stay on budget, such as setting up high usage alert notifications and creating historical markers to track how energy efficiency upgrades impact their bill. Customers also now have the ability to track consumption in weekly, daily or 15 minute increments, helping identify potential avenues for reducing costs in their home or business.
The portal is accessible from all desktop and mobile devices, and can be accessed in several languages through a translation tool.
"Now more than ever, we know that energy conservation can greatly impact the bottom line of our customers," said KUA President & General Manager Brian Horton. "We're thrilled to launch this new portal to assist customers with tracking and managing their energy consumption."
KUA customers will be receiving instructions via email regarding how to log in to the portal. Customers can also follow the instructions on my.kua.com, or watch our welcome video, here.
KUA customer service representatives are available at 407-933-9800 to answer questions about the portal, you can also reach them in the kua.com chat or send an email to customerservice@kua.com.