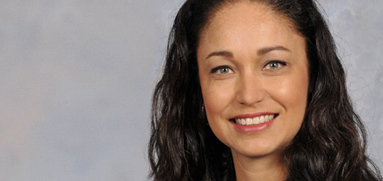 KISSIMMEE, Fla., November 25, 2019 – Kissimmee Utility Authority has appointed Cindy Herrera as the utility's vice president of human resources, effective December 2. She brings more than 19 years of human resources experience to the position.
Herrera will report to KUA president and general manager Brian Horton and will oversee the utility's human resources functions, including employment, compensation, benefits, employee relations, pension, risk management, employee training/development, and safety and workers' compensation programs.
Herrera has served as the utility's assistant vice president of human resources since 2007. She previously served as director of human resources at the Celebration Hotel.
Herrera is the first Hispanic to join the utility's executive staff, underscoring the utility's recruiting strategies, succession planning and sustained commitment to diversity.
"I'm pleased to add such a seasoned executive to our leadership team," said Horton. "Cindy's expertise will help the department continue the good work that it has already accomplished, and she will play an integral role in enhancing the utility's reputation as an exceptional workplace."
Herrera is a Certified Public Manager and holds a Master of Human Resource Management degree from Walden University and a Bachelor of Science in Technology degree in Industrial Supervision Training/Human Resources from the University of Houston. She is a Senior Certified Professional with the Society for Human Resources Management, and a graduate of the Leadership Osceola County program.
Herrera succeeds Dr. Wilbur Hill, who retires in January after more than 17 years with the utility.
Founded in 1901, KUA is Florida's sixth largest community-owned utility powering 77,000 customers in Osceola County, Fla. For more information, visit https://kua.com.