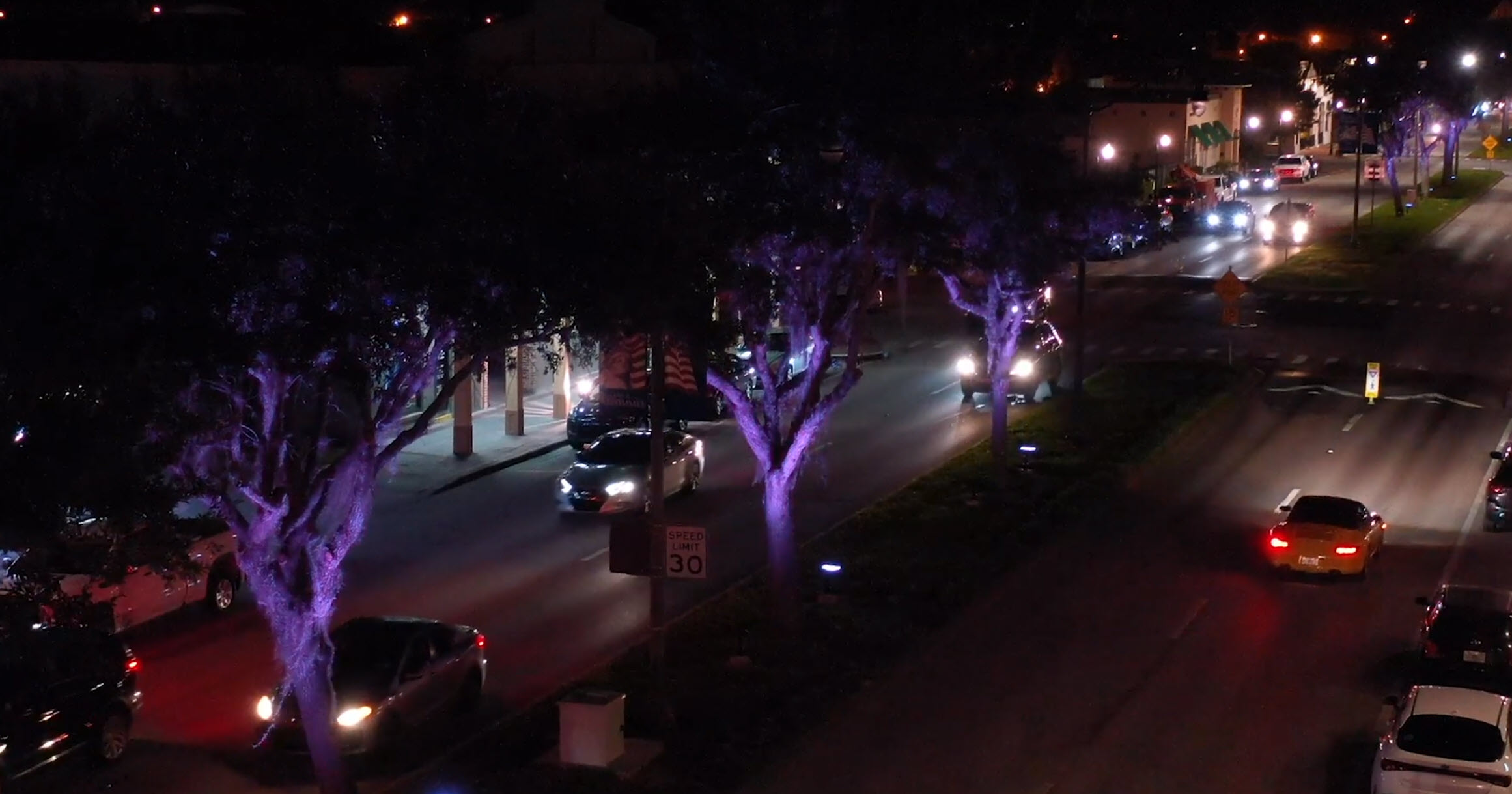 For immediate release — Oct.13, 2021
KISSIMMEE — Kissimmee Utility Authority was thrilled to unveil new downtown landscape lighting to further enhance vibrant Historic Downtown Kissimmee. This state of the art lighting project in partnership with the City of Kissimmee provides a captivating, colorful landscape to celebrate holidays and special occasions such as Christmas, Fourth of July, Breast Cancer Awareness and more. This project marks yet another major investment in infrastructure by KUA, and also demonstrates our steadfast commitment to partnering with the community and the environment.
"This concept has been our vision for downtown for many years, and I'm so proud to see it finally come to fruition," said KUA President and General Manager Brian Horton.  "As the city's community-owned power company, it was our pleasure to purchase and install these decorative LED accent lights."
The 36 colorful spotlights combine technology and performance in a modern illumination of 18 trees along Broadway between Neptune Road and Stewart Avenue, creating a picturesque LED landscape for Kissimmee's downtown residents and businesses.
Founded in 1901, KUA is Florida's sixth largest community-owned utility powering 84,000 customers in Osceola County, Florida. For more information, visit www.kua.com.
###