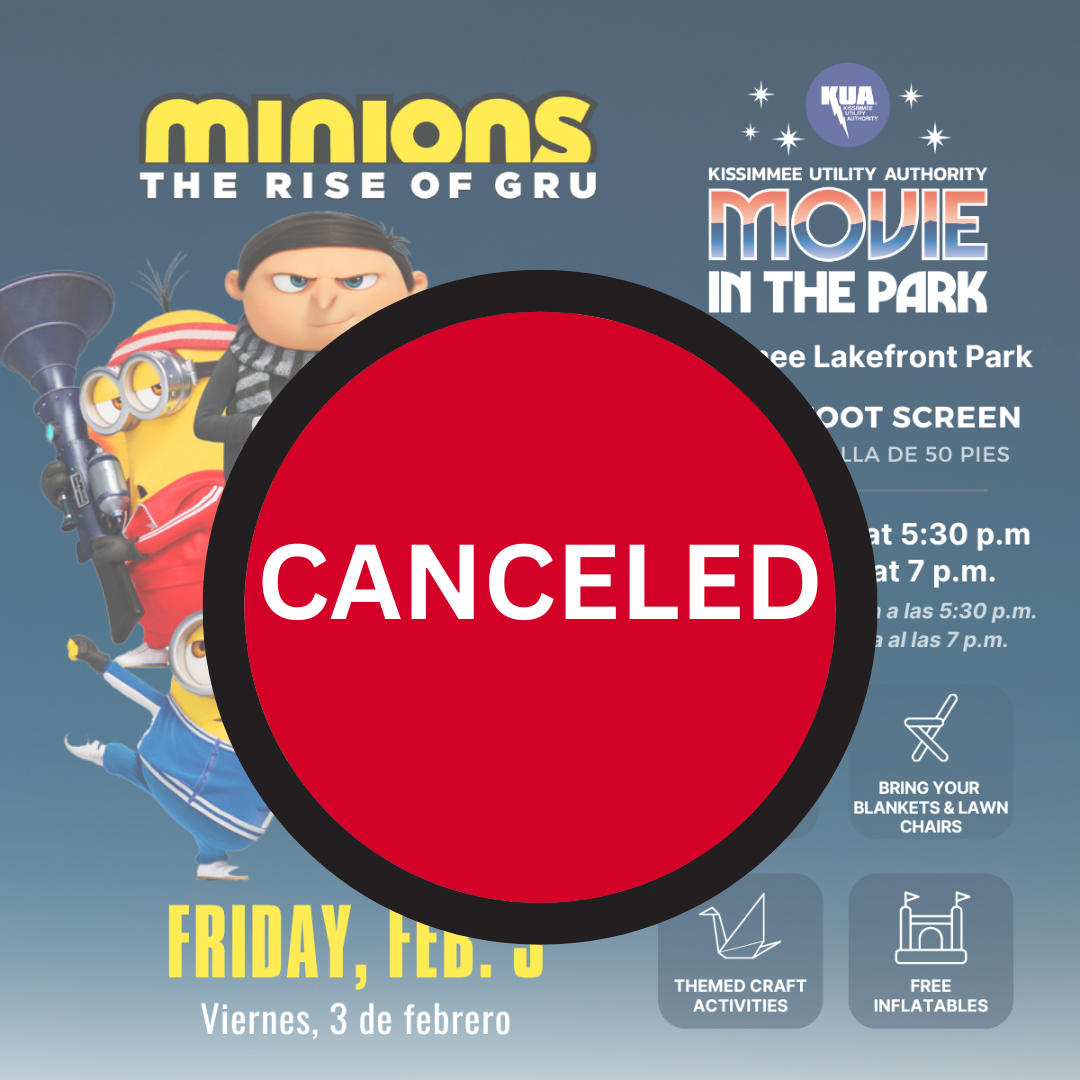 For immediate release — Feb. 3,  2023
KISSIMMEE — Due to the inclement weather forecast for this evening, Kissimmee Utility Authority has canceled the Movie in the Park event scheduled from 5:30 to 9 p.m. today, Friday, Feb. 3.
As always, KUA's primary concern is for the safety of the public as well as the protection of the electronic equipment used to show the movie. The next movie event will be Friday, March 3.
Founded in 1901, KUA is Florida's sixth largest community-owned utility powering 90,000 customers in Osceola County, Florida. For more information, visit www.kua.com.
###