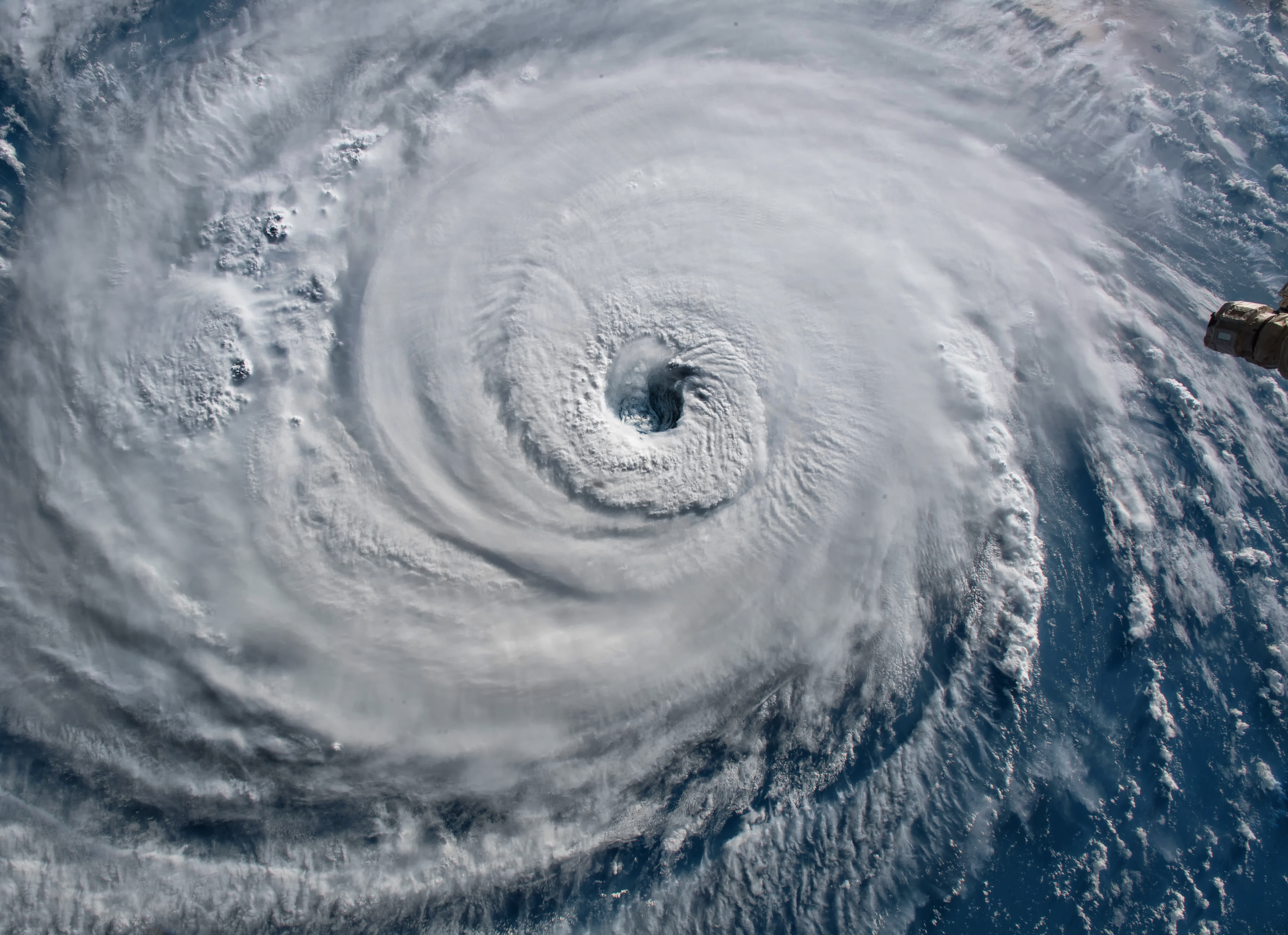 With Hurricane Dorian strengthening and still predicted to strike Florida's east coast, Kissimmee Utility Authority wants to keep you informed to ensure you and your family are prepared. Below is a list of community resources and contact information to keep handy:
Kissimmee Utility Authority (KUA)
How to report a power outage to KUA:
1. EBILL: The easiest and fastest way to report an outage is through our eBill portal. One press of a button from the portal instantly reports the outage. If you're not currently an eBill subscriber, register now at ebill.kua.com.
2. CHAT: Outages can also be reported via live chat with one of our customer service representatives. The chat option is accessible across various platforms including PCs, tablets and smartphones. Simply visit www.kua.com and select "Live Chat" from the menu.
3. PHONE: Call 407-933-9898 and follow the voice prompts to report an outage. Please note: Following a catastrophic storm, local phone circuits are often overloaded which may result in fast busy signals.
To download a free copy of our Osceola Hurricane Handbook, visit www.kua.com/hurricane.
KUA's customer service center is closed Tuesday, Sept. 3 for walk-in traffic. You can still conduct business by phone at 407-933-9800 or live chat at kua.com throughout the day and evening as the effects of Hurricane Dorian approach our area.
Osceola County
For storm notifications from Osceola County, please text AlertOsceola to 888777.
For more information regarding sandbag locations and shelters, visit the Osceola County Facebook page: https://bit.ly/2PnONMP. For information on how to prepare for the storm, visit: https://bit.ly/32g3t1N
Special Needs: To register a family member for special needs, visit https://bit.ly/2MLDdcg.
A special needs shelter will open on Saturday, August 31 at Osceola Council on Aging, 700 Generation Point.
The following shelter locations will open at noon on Monday, Sept. 2:
• Harmony High School (pet-friendly shelter) 3601 Arthur J Gallagher Blvd, St Cloud, FL 34771
• St. Cloud High School- 2000 Bulldog Ln, St Cloud, FL 34769
• Kissimmee Middle School (pet-friendly shelter) – 2410 Dyer Blvd, Kissimmee, FL 34741
• Horizon Middle School- 2020 Ham Brown Rd, Kissimmee, FL 34746
At the request of the Good Samaritan leadership, an Executive Order was executed by Osceola County providing for the mandatory evacuation of ALL personnel and tenants from the Good Samaritan Village in Kissimmee by noon Monday, Sept 2, 2019. Good Samaritan Village is coordinating the evacuation.
The county-wide curfew announced on Monday, September 2 by Osceola County officials has been lifted. There will be no evening curfew. Please continue to use caution when driving.
City of Kissimmee
To receive alerts, sandbags and shelter information for the City of Kissimmee, please text the word "KISSIMMEE" to 888777. For more information, please visit Kissimmee.org/storm. Sandbag distribution takes place Thursday, August 29, Friday August 30 and Saturday, August 31.
Below are Friday's locations and times:
Unincorporated Osceola County Residents:
Hours of Operation:
Friday: 8 a.m. to 7 p.m.
Road & Bridge Department – Kissimmee: 1698 S. Hoagland Boulevard in Kissimmee, 34741
Poinciana Library: 101 N. Doverplum Avenue in Poinciana, 34758
Celebration Community Field Complex: 319 Campus Street in Celebration 34747
Holopaw Community Center: 8801 Community Center Road in Holopaw, 34773
Kenansville Community Center: 1154 S. Canoe Creek Road in Kenansville, 34739
Osceola Heritage Park, (Shakerag Road): 1211 Shakerag Road, Kissimmee FL 34744
• There is a 25-bag limit and help is available for those unable to fill the bags themselves.
Kissimmee Residents:
Corner of Martin Luther King Jr. Boulevard & Alaska Avenue (vehicle must enter from MLK Blvd)
Hours of Operation:
• Friday & Saturday: 8 a.m. to 6 p.m.
• 12 bags per household. ID required – City of Kissimmee residents only please
St. Cloud Residents:
St. Cloud Civic Center: 3003 17th Street, Civic Center (entrance on 17th street)
Hours of Operation:
• Friday & Saturday: 8 a.m. to 6 p.m.
• City residents will be required to provide proof of residency in the form of a picture ID or utility bill in order to collect sandbags.
• City residents will receive 12 sandbags and ties each, and will fill them themselves. The City will provide 6 shovels at the site.
Should you miss the opportunity to go during these times, KUA suggests filling trash bags with dirt from your yard. The dirt can then be dumped back once the storm has passed.
City of Kissimmee sanitation routes scheduled for Monday, September 2 will be moved to Thursday, September 5 and routes scheduled for Tuesday, September 3 will be moved to Friday, September 6. All other sanitation routes will remain the same. More info at kissimmee.org/storm.
Osceola County School District
For updates on potential school schedule impacts for your student, monitor the Osceola County School District Facebook page here: https://bit.ly/2NFmmr0.
All Osceola County schools will be in session on Friday, August 30, and all athletic events and school activities that are scheduled for tomorrow and Saturday will be held as planned.
As a reminder, Osceola County students have a school holiday on Monday, September 2, in observance of Labor Day. All Osceola District Public Schools will be closed on Tuesday, September 3 and Wednesday September 4, due to Hurricane Dorian.
All Osceola district schools will reopen on Thursday, September 5.
The district's Maintenance and Facilities Departments will begin working around the clock starting mid-day tomorrow to identify and minimize any effects of the storm at all school campuses to ensure students and staff return to safe learning and working environments.
Parents are asked for their understanding and cooperation as certain roads may be impassable for our school buses due to flooding if we experience a heavy amount of rain. The buses will make every attempt to get as close as possible to the established bus stops.
Parents will receive important information and updates from the district through call-out messages and Remind. Parents and community residents are also encouraged to monitor the district's social media posts and website at www.osceolaschools.net for any further school district updates. Individuals can also call the district's Community Relations Office at 407-870-4007 for the latest school district information.
Osceola County Animal Services
For information regarding pet-friendly shelters and how to prepare your pet for the storm, please visit: https://bit.ly/2LdTMu5. If a pet is lost or found, click here: https://bit.ly/2Pl7H6U.
In closing, we encourage you to download our free hurricane preparedness guide at www.kua.com/hurricane and begin reviewing the information to help you and your family develop a plan. Take the time to know your evacuation routes or best practices for staying home during the storm. Consider home safety precautions, insurance policies and communications methods.
As you work on your plan, know that KUA has a team of nearly 300 highly-skilled employees ready to respond when you need us most.